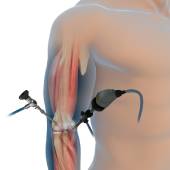 Elbow arthroscopy, also referred to as keyhole or minimally invasive surgery, is a surgical procedure that is performed through tiny incisions to evaluate and treat several elbow conditions.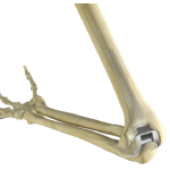 Elbow joint replacement, also referred to as total elbow arthroplasty, is an operative procedure to treat the symptoms of arthritis that have not responded to non-surgical treatments. The goal of elbow joint replacement surgery is to eliminate your pain and increase the mobility of your elbow joint.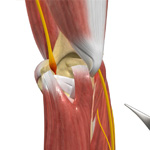 The ulnar nerve is one of the 3 main nerves in the arm that travels down from the neck. It runs behind a bony protuberance on the inside of the elbow (medial epicondyle), under the muscles of the forearm and down the hand on the side of the palm, towards the little finger. The ulnar nerve helps in controlling most of the hand muscles which carry out fine movements as well as some bigger forearm muscles which help in making a strong grip.